INBP International
International programmes and courses, hands-on trainings, master classes and demonstrations, consulting services.
For beginners and professionals, for amateurs and international students, for schools and companies.
At our Institute in France or on site.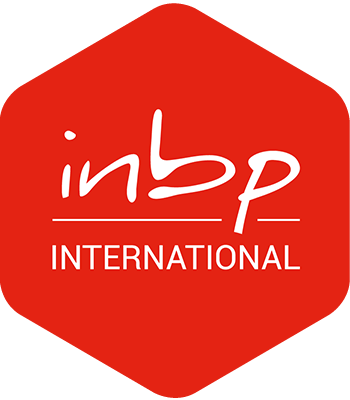 About us
The French National Baking and Pastry Institute is more commonly known as the INBP.
The foundation was established in 1974 by the French National Union for Bakers and Pastry Chefs.
It was labelled "Innovation Center" in 1993 by the French Ministry of Trade & Crafts.
It is the interlocutor of major institutions like the "French Agency for Food Environmental and Occupational Health and Safety", the "Public Health Branch" and the "Ministry of Education"
It is a member of Campus France, the French National Agency promoting Higher Education.
The INBP is committed to providing training of the highest quality in French Bakery, Viennese Pastry, Pâtisserie, Chocolate, Sweets, Confectionary, Ice, Catering as well as advise Bakers and Pastry Cooks on all aspects of the French Boulangerie-Pâtisserie (R&D, skills improvement, laboratory layout, staff training).
The National Institute is a reference in France and abroad with strong industry links. It boasts some of the most influential French Bakers and Pastry Cooks among its thousands of alumni settled all over the world as well as award-winning and outstanding Chefs in its teaching staff.
Read more
About INBP
The INBP active pedagogy focuses on hands-on training in adapted bakery and pastry training rooms while keeping abreast of the latest evolutions of products, techniques and equipment and sharing field experience.
The INBP core values, professionalism, innovation and guidance, reflect the Institute's purpose to achieve excellence.
The INBP Instructors are highly qualified and award-winning professionals, including recipients of the prestigious titles of World Champions or MOF ("MOF" stands for "one of the Best Craftsmen in France"). They all are committed to sharing their expertise, know-how and passion for their trade in a professional and convivial atmosphere. They take part in prestigious competitions and continually create new products.
The Institute is located in Rouen, the capital city of Normandy, a very touristic region, only an hour and a half away from Paris.
The 4800 square meters of the Institute are divided into:
4 training bakeries
4 pastry laboratories
1 R&D laboratory
5 classrooms
1 culinary demonstration theatre
1 dining space
1 resource and documentation centre open to public (the FIRST in France)
1 in-house publishing service (facebook.com/inbp.rouen)
Across the street, the INBP RESIDENCE HALL offers fully equipped flats.
Course Offer in French at the Institute:
About us, INBP International
The INBP International is the department of the INBP dedicated exclusively to international programmes and projects.
It provides tailor-made answers in four languages to visitors, amateurs, students, professionals, schools, companies and agencies from around the world.
Since 1981, the INBP International has developed partnerships on all 5 continents and the INBP Chefs travel the globe to offer their know-how and expertise in French Boulangerie-Pâtisserie.
The INBP International offers workshops, master classes, demonstrations, courses and especially hands-on training at the Institute or on site, in French, in English or other languages.
Actor of tailor-made, the INBP International proposes many individual or group classes and services à la carte. Participants can choose the dates, the duration and the content that best suit their needs.
FOR SCHOOLS
The INBP 45 years' experience in the teaching of the FRENCH BOULANGERIE AND PÂTISSERIE is recognised as a reference among universities, colleges and culinary schools abroad. The INBP International is specialised in the creation of bakery and pastry curriculum, bringing also its expertise on the teaching materials, the bakery and pastry equipment and the organisation of the classes and exams.
FOR BUSINESSES
The INBP international helps companies start, run and improve their bakery business abroad offering wide-ranging services related to the bakery creation like equipment selection, product development, product improvement, staff training.
For further details (content, organisation, prices), feel free to fill in the contact sheet, click here.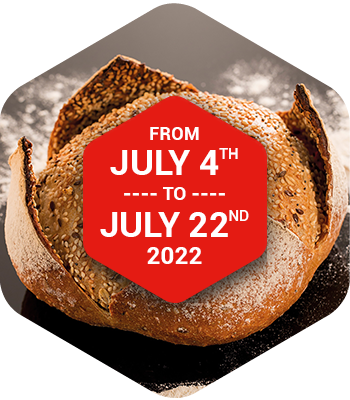 INBP Bakery and Pastry Summer Class
July 4th to 22nd, 2022
Bake like a French, in English!
For all English-speaking motivated adults, eager to discover the French art of baking in a professional way.
Enjoy a hands-on training in small groups and join our 1 to 3-week course. Benefit from more than 45 years of experience and know-how in teaching French bakery and pastry, at the famous French National Baking and Pastry Institute (INBP). Our highly qualified INBP Chefs, experts in their fields, are committed to sharing their passion for their craft in spacious and well-equipped facilities.
Both Bakery and Pastry Summer Courses will take place in our Institute in Rouen, France.
Read more
Bakery course
100% hands-on course where you will make the classics but also the new trends of French Bakery: tradition baguette, croissant, pain au chocolat, pain viennois, pain de campagne, brioche, two-toned croissant, organic bread. Complete programme available on demand.
Discover the professional baking techniques and make the different steps of the French Bakery your own. In a professional yet friendly atmosphere, learn how to shape, score as well as the different French proofing techniques and the use of French traditional flour, organic flour, sourdough, fermented dough.
Discover how various and creative the shapes of French bakery products can be, at the side of your INBP baker Chef.
Week 1 : from Monday July 4th to Friday July 8th, 2022
Week 2 : from Monday July 11th to Friday July 15th, 2022
Week 2 can only be done after completing week 1
Pastry course
100% hands-on course where you will make the classics of the French « Pâtisserie » but also classics « revisited » and modern innovative products.
Your INBP Pastry Chef, expert in his field, will have at heart to teach you the different techniques of French Pâtisserie like lining, piping, glazing, decorating. Learn the different French dough techniques like puff pastry, choux pastry as well as the various creams and fillings of the French Pâtisserie.
In one week, how to make tarts, individual gâteaux, cake, modern entremets, macaroons, éclairs, saint honorés, cannelés will have no more secrets for you. Complete programme available on demand.
From Monday July 18th to Friday July 22nd, 2022
Organisation
Admission requirements : our Summer Classes are opened to all English-speaking adults (+18), amateurs or professionals, who are eager to learn about French Boulangerie-Pâtisserie.
Timetable : From Monday to Friday: 7 hours of training per day (total of 35 hours per week), from +/- 8:30 AM to +/- 4:30 PM with one-hour lunch break
Language : English
Location : INBP, 150 Boulevard de l'Europe, 76 100 Rouen, France
Facilities : inside a three-storey building of 4.800 m² dedicated to culinary arts: professional laboratory, locker room with shower, dedicated trainee's entrance with badge, access to the first documentation centre in France with more than 4.000 books on the sector.
Included :
Professional laboratory equipment and material
Teaching material: recipe book in English
Lunches
Option :
Accommodation: the INBP Residence Hall is located just across the street, with fully equipped flats (kitchen area, shower, desk). Booking via our International team only.
Other accommodation options available on demand.
Professional clothes: you can come with your own professional clothes or you can order INBP professional outfits (T-shirt/trousers/shoes).
Registration: before May 14th, 2022
For further details (content, organisation, prices), feel free to fill in the contact sheet, click here.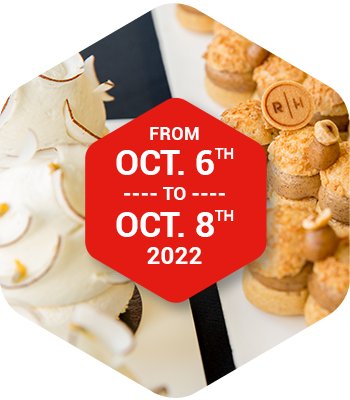 3-day Master Class with Richard Hawke
October 6th to 8th, 2022
Gluten-free and vegan pâtisserie

Chef Richard Hawke is a full-time pastry consultant, travelling the world to advise, teach and demonstrate how to make exceptionally light yet tasty pastries – 100% vegan!
Rediscover classic recipes in a modern format, using 100% gluten-free and vegan ingredients, to create different textures (shortbread, crumbles, choux pastry…). Understand vegan ingredients and how to adapt them to recipes with amazing texture and flavours, all freeze stable.
The point is not only to create a lighter product, but to be able to have innovate flavours and textures with a clean and attractive finishing.
Read more
Tart and petit gateau 100% vegan/gluten-free masterclass
Work with vegan specifications in an innovative way: recipes without margarine or vegetable whipping cream or soy-based products.
100% freeze stable recipes for a 'mise en place' identical to that of classic French pastry.
Diverse textures: crunch, sponge, creamy, mousse, glaze.
Learn about how proteins can help with whipping and egg replacement.
Stabilise and intensify fruit mousses and coulis by reducing the sugar content.
Better understand gelatin alternatives.
Discover the use of fibres in our recipes.
Work with the natural colours of our ingredients (without the need for food colouring).
Replacing flour in recipes using a simple gluten-free mixture calculation.
This hands-on class will be composed of maximum 10 participants.
Booking before May 14th, 2022.
Privatized course available also in your country. Ask us.
For further details (content, organisation, prices), feel free to fill in the contact sheet, click here.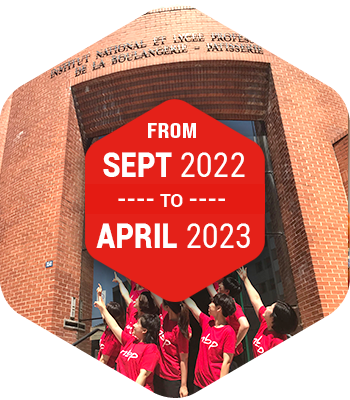 이엔베뻬 슈퍼리어 프로그램 – ISP
INBP는 한국에서 특히 잘 알려져 있고 인정받고 있습니다.
많은 한국 학생들이 프랑스 INBP에서 제빵 및 제과 교육을 받았고 자국에서 성공적으로 경력을 쌓아갔습니다. 이 한국 동문들은 한국에서 INBP를 알리는 훌륭한 대사들입니다. 그들은 재능을 통해 프랑스 INBP에서 받은 매우 높은 수준의 교육을 증명해 보여줍니다. 또한 INBP 셰프들은 프랑스에서 한국까지 일 년에 몇 번씩 방문해 한국 요리학교 학생들에게 그들의 노하우를 전수합니다.
한국어를 구사하는 학생들이 INBP 교육에 쉽게 접근하고 프랑스 INBP 셰프가 한국에서 획득한 교육 경험을 활용할 수 있도록 INBP는 이 청중만을 위한 프로그램을 마련했습니다.
ISP (INBP 최고급 프로그램) INBP SUPERIOR PROGRAM
자세히 보기
INBP에 대해 더 알아보기
프랑스 국립제과제빵학교(INBP)는 프랑스 국립제과제빵협회에 의해 1974년에 설립되었습니다.
초보자 수준부터 전문가 수준까지 성인에게 제과-제빵-초콜릿 제조를 가르치는 전문 교육기관으로 프랑스 및 해외에서 유명합니다. INBP는 전문 교육지식, 높은 수준의 팀 및 서비스 품질을 통해 명성을 얻었습니다.
INBP는 45년 만에 프랑스 제빵 및 제과 전체 부문의 기준이 되었고 엔지니어링 및 컨설팅 서비스를 제공하며 국립농업연구소나 교육부와 같은 주요 프랑스 기관과 협력하여 혁신적인 프로젝트에 참여하고 있습니다. INBP는 고등 교육 진흥을 위한 프랑스 기관인 캠퍼스 프랑스의 회원이기도 합니다.
한국어를 구사하는 청중을 위한 INBP 최고급 프로그램(ISP) 교육과정
ISP는 단 하나의 클래스로 진행되며 한국어를 구사하는 참가자 14명이 프랑스 제빵 및 제과 제조에 대한 사전 지식이나 프랑스어에 대한 지식 없이 8개월 만에 두 가지 일을 배울 수 있게 합니다. 수업은 주로 제과제빵실/교육실습실에서 이루어집니다. 그리고 제빵사와 제과사의 직업을 배우는 데 필요한 이론 과정으로 보완됩니다. 이 완전하고 집중적인 교육은 한국어를 구사하는 초보자와 의욕적인 성인을 대상으로 합니다. 수업은 프랑스어 INBP 셰프들이 진행하고 INBP를 졸업한 한국어 원어민 조교가 동시 통역합니다.
이 교육 과정의 장점
높은 교육적 가치를 지닌 우수하고 다양한 프로그램
직업 또는 프랑스어에 대한 지식이 필요하지 않음
INBP를 졸업한 조교 겸 한국어 통역사
두 가지 직업의 체험: 제빵사와 제과사
열정적이고 경험 많은 INBP 셰프
넓고 시설이 완비된 실습실 및 제과제빵실
소그룹으로 실습 – 클래스 1개만 운영
프랑스에서 – 프랑스 제과점 방문
프랑스 기업에서의 인턴십*
*조건부
날짜: 2022년 9월 5일부터 2023년 4월 20일까지
1주: « 통합 주간 »: 2022년 9월 5일부터 9일까지
4개월: 2022년 9월 5일부터 12월 16일까지 모듈 « 프랑스 제빵 기술 »
4개월:  2023년 1월 3일부터 4월 20일까지 모듈 « 프랑스 제과 기술 »
1개월: 선택 과목: 교육이 끝난 후  « 프랑스어 과정 및 회사 인턴십 »
위치: INBP, 150 boulevard de l'Europe, 76100 Rouen, France
4,800㎡ 규모의 프랑스 INBP 건물은 다음과 같이 구성되어 있습니다
4개의 교육용 제과제빵실
4개의 제과 실습실
1개의 R&D 연구실
1개의 시연 강당
1 컴퓨터 그래픽 서비스
프랑스 최고의 자료실
프로그램, 비용 등에 대한 자세한 사항을 한국어, 영어 또는 프랑스어로 문의하려면 여기를 클릭하세요
Contact us
Since 1974 – The INBP, more than a school, an institute !
INBP
150 Boulevard de l'Europe
76100 ROUEN
Find the INBP on social networks
The French National Baking and Pastry Institute
For further details on our training and consulting offer in Bakery, Viennese, Pastry, Pâtisserie, Chocolate, Sweets, Confectionary, Ice, Catering, leave us a message.